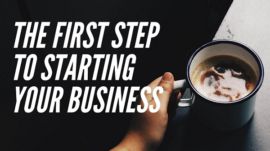 The power has always been within you.  You just need to release it.
---
 You're sitting on a goldmine.
Let me tell you something.
You have something that others need right now which could open doors for you and secure your future.
🤔 Ok, more about that shortly, but first let me tell you about an awareness that came to me lately which undoubtedly opened my eyes (and my wallet) to receiving more.
Recently, a friend of mine contacted me to lend a hand creating flyers for her event.
She had been struggling.  Her last assistant had moved on, and she wasn't particularly technically or artistically inclined herself, plus she needed to get promotion out in a hurry.
I was more than happy to help, and it took me all of 30 minutes to create some eye-catching marketing material to meet her specific requirements.
My friend was blown away by the design and extremely grateful. She was also stunned at the speed at which the design was produced.
To me, it felt almost too easy because…..
a) I enjoyed the process and




b) I used the online design package 'Canva' which literally does the work for you.
My point is, what's challenging for one person is a walk in the park for someone else because that's their zone of excellence. Their talent.
I wonder if you're like me, doing a favour for someone here, running an errand there, because it's easy for you, especially if you're practical, creative or dare I say the 'P' word?
💝 a People Pleaser!
It dawned on me that everyone has a talent or passion that they can share with others, no matter how random.
Did you know that there was such a thing as a Teddy Bear Technician that can earn up to £40,000 per year repairing damaged cuddly toys? Or how about an Acoustic Consultant earing around £18,000 per annum measuring how different materials react to noise vibrations?
These are jobs that make use of niche talents that people exchange for an income.
So how could your talent or knowledge help you to help others and in turn get you respected as an expert in your field? You don't even have to give up your 9 to 5 to start your business.
You can package your unique knowledge and promote it far and wide.
Your knowledge can magically transform into……..
⭐  An e-book
⭐  A user manual
⭐  An expert guide
⭐  An e-course
😲 Oh but Dolly. "How do I do that?" You ask. "I have no idea what I'm good at!"
You can't see the wood for the trees and have no clue where to start even if you did have something to offer.
That's why I developed the 5 Step Product Creation Success Guide.
🚀 It offers proven fast track solutions to getting start – ups and start overs to skyrocket from a standing start.
Click through to my free 5 Step Product Creation Success Guide.
Whether starting a business from zero or refreshing old ideas, the guide was developed specifically for new and renewing entrepreneurs.
The guide literally gives you a step-by-step blueprint, taking you from a seed of an idea to full blown sales in no time!
✅ Choose a lucrative niche – check
✅ Brand with authenticity – check
✅ Create a unique product – check
✅ Get rave reviews – check
✅ Sell to eager customers – check
That's it.
The entire process is broken down to make it so effortlessly simple that you'll want to repeat it for every new idea. 🤯
Never get stuck in a start-up rut again, and even reinvigorate old projects.
Click here to get 👇INSTANT ACCESS to the totally free 5 Step Product Creation Success Guide.